Industrial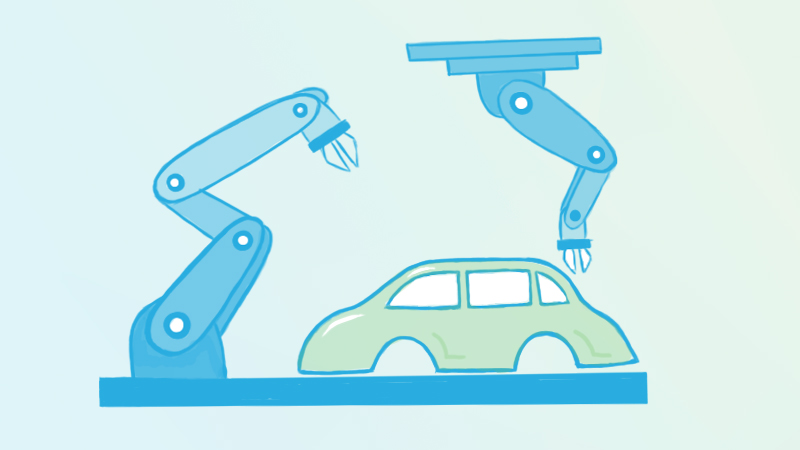 Industrial Market Moving to the Next-generation of Automation
The industrial market is ongoing a major transition and we at MontaVista believe the IoT movement has a very significant impact to industrial technologies. Since the Machine-to-Machine (M2M) movement practically was focused on industrial applications, it's only natural the IoT continues this drive. And this is understandable given the massive improvements in productivity and quality the integration to factory-floor sensors to a Cloud networks, for example, can provide.
MontaVista is in the middle of this with our decades of background providing services and products to industrial customers. We understand the challenges of maintaining legacy hardware and software baselines on the long-term and are focused to providing these capabilities along with leading technology enablement for your designs.
MontaVista's View of Key Trends Influencing the Industrial market
We believe the following are the current key drivers for Industrial designs and are working to address these in our services and products offerings:
Internet of Things for M2M Automation and Surveillance
Services-based Architecture and Cloud/Grid computing
Industrial Wireless Technologies
Factory Robot Artifical Intelligence and Autonomy
Adoption of standard UI Frameworks
We would be exited to discuss your specific application in detail. We feel that the following specific areas of our expertise are suitable for the Industrial market:
Hardware enablement: Support for both newer and older embedded SoCs, capability to add support for custom and exotic hardware baselines
Connectivity and Networking: Packaged IoT solutions and integration solutions for Amazon AWS, Google IoT Cloud, Microsoft Azure and others
Expertise: Only embedded platform expertise, the company was founded upon the idea of bring real-time and RTOS-like capabilities to Linux.
Quality: Deterministic processes for system hardening and documentation to back it up, proven test framework and capabilities to support your SW for 10+ years
Real-time: Providing required hard-RT responsiveness for data processing and control equipment
Security: It is critical and sometimes catastrofic if industrial designs are compromized. We understand this and have advanced technology in our products, as well as validated services approaches to address this.
Migration: Our Linux is aimed at providing an alternative to RTOSs, and we offer services to help in migration from legacy RTOS environments, like ITRON, VRTX and others
Innovation: We live to share and learn new things around Linux. If you're new to the Linux world, MontaVista can be your partner to get started. We have 20+ years of experience doing only Linux.