Industrial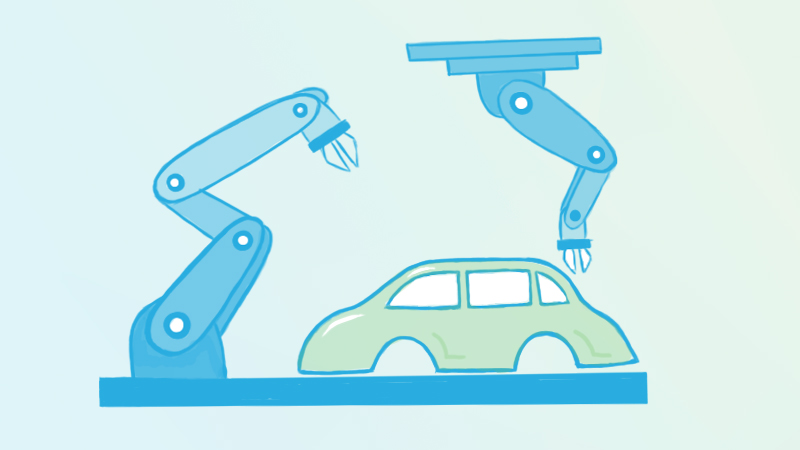 Industrial Market Transiting Towards Automation
The industrial market is undergoing a large-scale transition towards a new age of automation driven by recent technological advances. At MontaVista, we believe that the Internet of Things (IoT) has a significant impact on modern industrial technologies.
Back to the 2000s, Machine-to-machine (M2M) technology was first seen in the manufacturing and industrial sectors, paving the way for IoT to thrive. The advantages of connectivity were soon recognized and driving the industrial market towards Industry 4.0 in which productivity and efficiency are improved considerably. As an example, real-time monitoring with IoT sensors and Cloud networks allows getting critical insights into the factory floors and data-driven optimization on an organization level.
As an embedded Linux market leader, MontaVista team has worked with various customers and industrial use cases. We understand the vital role of maintaining legacy hardware and software baselines in the long-term for manufacturing products. We have expert support and technology needed to solve major challenges of developing state-of-the-art embedded applications and designs.
MontaVista's View of Key Trends in the Industrial market
At MontaVista, we have realized the following key drivers of Industrial designs:
IoT for M2M Automation and Surveillance
Services-based Architecture and Cloud/Grid computing
Industrial Wireless Technologies
Factory Robot Artificial Intelligence and Autonomy
Adoption of standard UI Frameworks
We have been continuously enhancing our products and services to meet the latest demands of the market. MontaVista Carrier Grade eXpress (CGX) has an Industrial profile that provides application portability, dynamic configuration, field maintenance, and real-time performance in a single platform. Our MVEdge is also a ready-to-deploy embedded Linux operating system that aims at IoT, Big Data and Edge projects.
MONTAVISTA SOLUTIONS FOR INDUSTRIAL MARKET
We would love to learn more about your application and product. Our expertise would best suit the following areas of the Industrial market:
Hardware enablement (HWE): Board support packages (BSPs) for both modern and legacy embedded SoCs with processor update-friendly architectures and strong capabilities to work with custom hardware baselines.
Connectivity and Networking: Comprehensive IoT and network integration solutions based on Amazon AWS, Google IoT Cloud, Microsoft Azure and other popular service providers.
Real-time performance: Robust Linux embedded platforms with hard real-time responsiveness for data processing and control equipment.
System security: System-based security solutions that focus on industrial designs and applications such as Internet of Things (IoT).
Legacy migration: MontaVista Linux platforms provide an alternative to real-time operating systems. In addition, MontaVista services offer assistance with migration from legacy environments such as ITRON, VRTX and so on.
Innovation: MontaVista is committed to sharing and achieving new milestones with the Linux community. We bring our over-20-year experience to the forefront and welcome innovative industrial designs that take advantage of open-source Linux.

Get in touch with us today at sales@mvista.com or sending a Contact Us request.