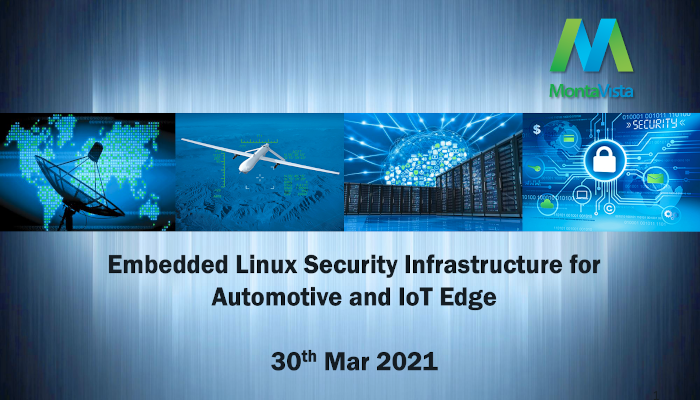 Webinar 30th March 2021: Embedded Linux Security Infrastructure for Automotive and IoT Edge
Every day, security breaches are being made across the globe in also embedded devices. These attacks are becoming more and more sophisticated and are these days also very quick to pick on known vulnerabilities in the software all of us are using in our systems.
This webinar covers some of the drivers behind the increased need for security in today's environment, as well as what standards are being developed to counter the threat. We also present concrete solutions, including an in-depth section on SELinux configuration, that you can implement today in your embedded Linux system to make it much more difficult for the attacker to exploit the potential weaknesses in our platform, as well as ways to make sure there are as few weaknesses as possible.
Together, these reactive and proactive approaches to system security are much more than the sum of their parts.
Please view the recording and get in touch to discuss your security solution!