Overview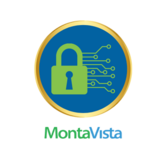 MVSecure is an innovative solution to cyber security issues in embedded system projects, built upon MontaVista's deep expertise in open-source software and embedded security. MVSecure provides security services to your needs from overall assessment to system configuration, optimization and implementation. Through MVSecure, we give access to MontaVista's extensive security process and technology competence.
Recently, the introduction of new security laws and regulations, such as the EU Cybersecurity Act and the US Executive Order On Enhancing Safeguards For United States Signals Intelligence Activities, has gathered great attention from embedded system developers. These new standards mean new requirements on security and defect handling processes in ICT products and services developed and consumed in the market. By offering MVSecure, we can guide you through the new frameworks to build a highly secure infrastructure for your next-generation embedded applications.
Security areas
MVSecure security services can address a wide range of system security features, such as Secure Boot, run-time integrity management, certificate storage and public key infrastructure (PKI) system configuration, production line security process implementation, SELinux, ARM TrustZone, or TPM setup. MVSecure also covers specific configuration standards, such as Security Technical Implementation Guide (STIG), IoT Security Foundation Framework (IOTSF), and other domain-specific or internal corporate security directives.
In addition, MVSecure system certification program can provide a comprehensive view on security of a product or service according to a specific certification, such as Common Criteria, ISO family and the EU Cybersecurity Act. Our security certification programs ensure that your embedded application will get certified with a roadmap from development to the whole life cycle.
MVSecure process
MVSecure goes through a process as below:
Step 1: Investigate
MontaVista reviews your use case and explicit security requirements on the platform.
Step 2: Plan
MontaVista plans a security threat analysis model and provides a prioritized set of security controls for the best return on investment, considering the criticality of your application.
Step 3: Implement
MontaVista implements the security controls based on your feedback.
Step 4: Support
MontaVista provides long-term maintenance and support services to manage the security controls implemented in your system.
MVSecure is often deployed together with other MontaVista offerings, such as Carrier Grade eXpress (CGX) or MVShield, but can be offered as a stand-alone service.
The following diagram presents an overview of the MVSecure service process.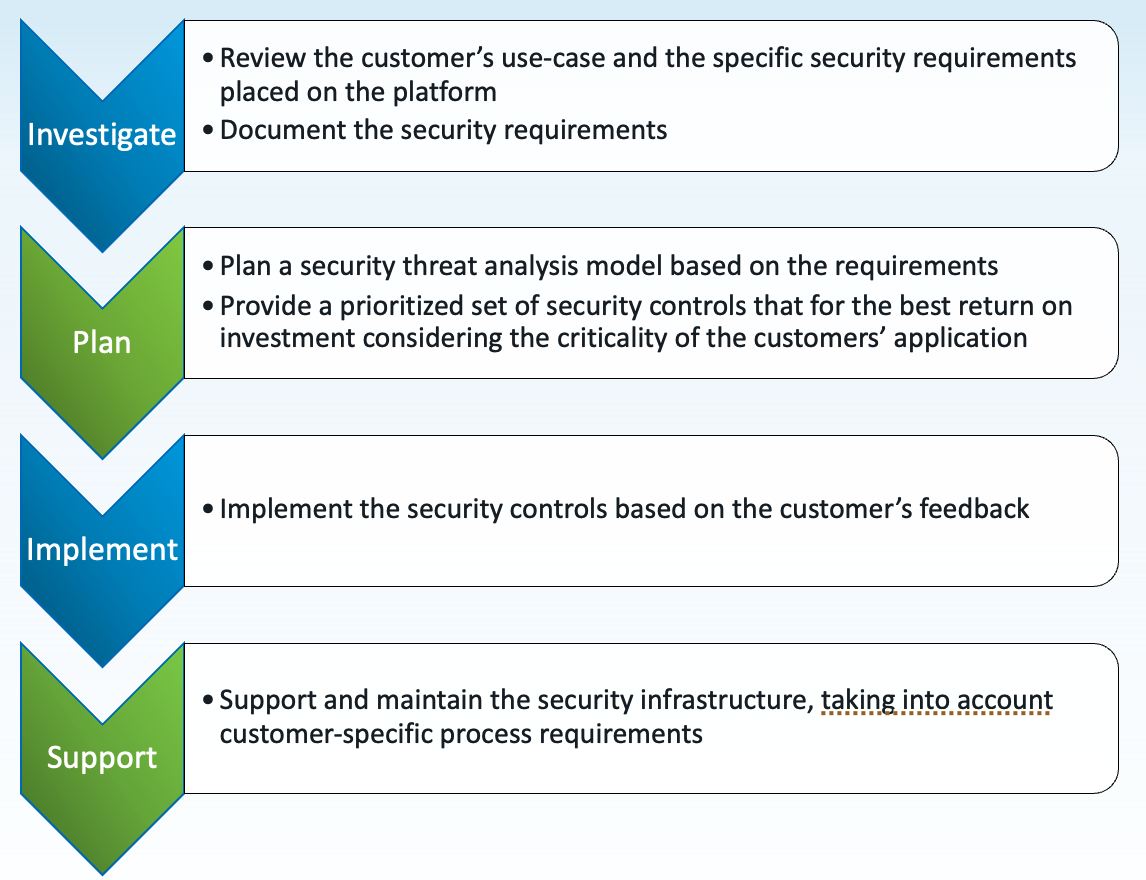 Contact us today at sales@mvista.com or by sending a Contact Us request form!