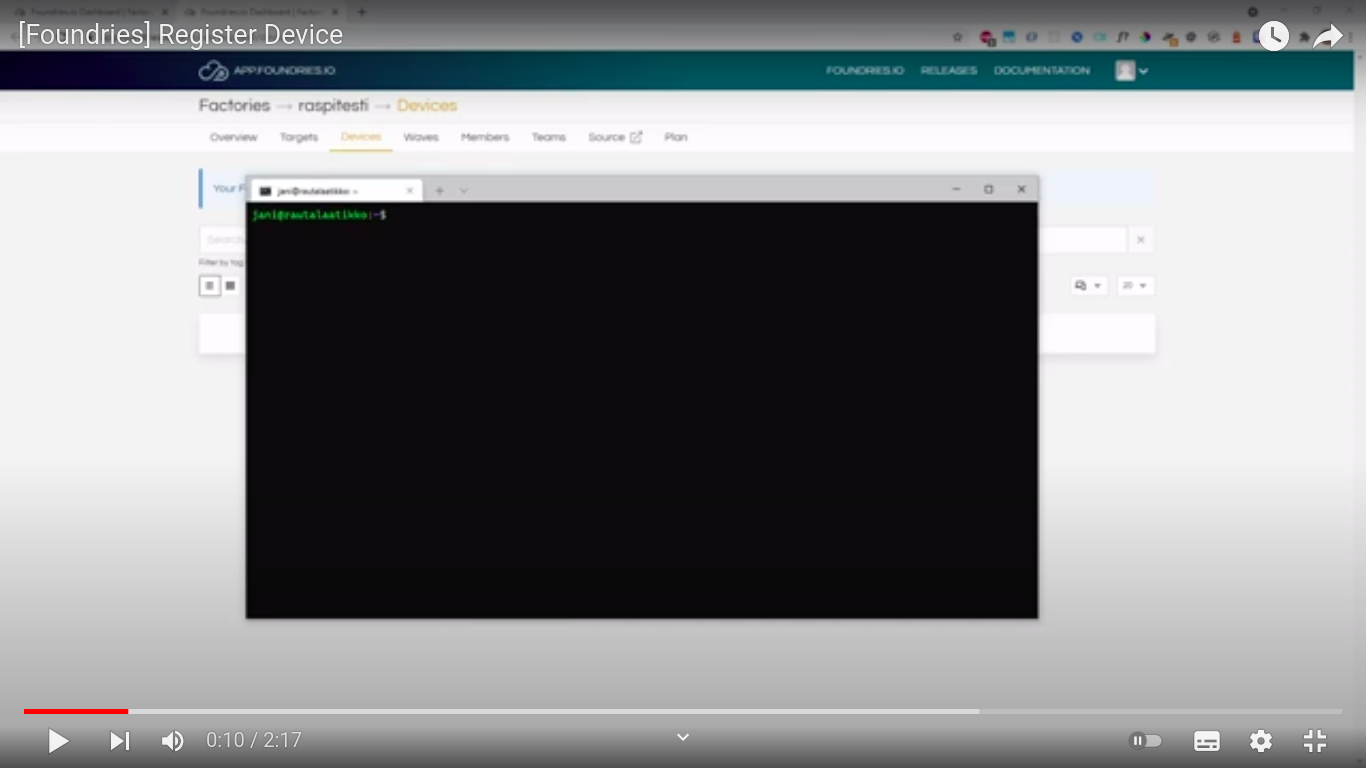 Register Device
This video demonstrates how to register a new device to your Factory on Foundries.io so it can receive over-the-air(OTA)-updates.
This video is based on v83 of Foundries.io. See the official documentation for up to date information about how to register a device: https://docs.foundries.io/latest/getting-started/register-device/index.html and more information about OTA-updates: https://docs.foundries.io/latest/reference-manual/ota/ota.html
This video is part of our series about setting up a Foundries Factory and deploying related tools in developing IoT applications. The mentioned processes are built in MVEdge - a new joint venture between Foundries.io and MontaVista Software.
For further information, please read MVEdge or contact us by sending a request.