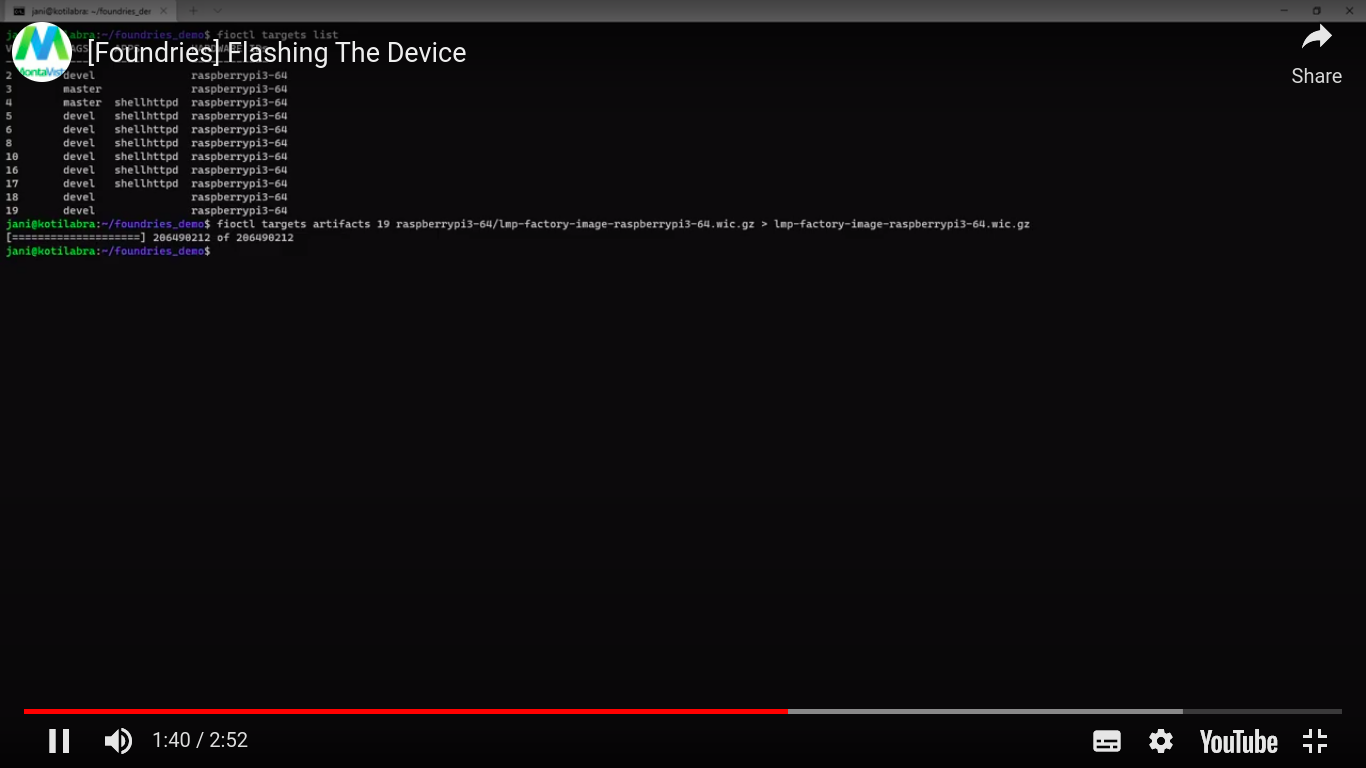 Flashing The Device
This video demonstrates how to use fioctl (a Foundries.io related tool) to fetch the required artifacts from your Factory on Foundries.io and how to flash the generated image to your SD-card.
This video is based on v83 of Foundries.io. See the official documentation for up to date information on how to fetch the artifacts and flash a SD-card: https://docs.foundries.io/latest/getting-started/flash-device/index.html
This video is part of our series about setting up a Foundries Factory and deploying related tools in developing IoT applications. The mentioned processes are built in MVEdge - a new joint venture between Foundries.io and MontaVista Software.
For further information, please read MVEdge or contact us by sending a request.