Internet of Things (IoT)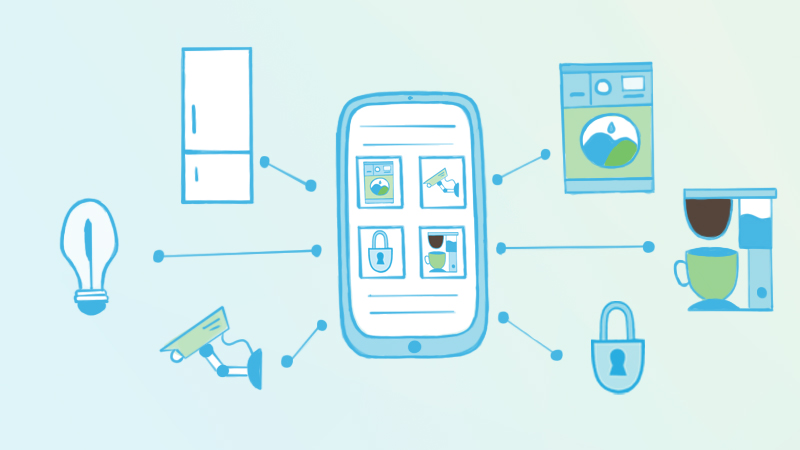 The Internet of Things (IoT) is transforming the embedded technology market over the last decade. From wearables to smart appliances to automobiles, connected devices are being developed today. These devices require a rich set of wired/wireless connectivity options and modular frameworks that can scale rapidly for resource constrained devices with advanced security for data storage and transmission.
IoT also brings in a whole new set of communication standards, technologies and protocols. MontaVista is prepared to support these for your design, starting from the existing out-of-the-box enablement in our CGX product line to our custom-fit services capabilities, our target is to get you to your goals in terms of features, quality and time to market. Don't hesitate to contact us for any IoT needs.

Our MontaVista® Carrier Grade eXpress (CGX) product contains a specific IoT profile designed to deliver for feature rich IoT devices. In addition, MontaVista® Professional services engages with our customers to ensure the final products meet the connectivity, reliability and security requirements of the connected devices markets such as medical, industrial and automotive.
Connectivity
The network of millions of connected devices throws up an enormous challenge of ensuring that connectivity is supported among the edge devices, the gateway, and the cloud. To this end, MontaVista CGX IoT Profile includes connectivity support for a comprehensive set of wired and wireless protocols. We can further enhance this set, or start from another chosen baseline, to implement the specific connectivity needs for your project.
Reliability
MontaVista Carrier Grade Linux (CGL) enables devices to remain continuously and always in an operational state, making reboot obsolete. With MontaVista CGL, these network devices can run without interruption of their core function, even during situations where the environment is partially compromised.

In the carrier-grade market, network performance and availability is required from all systems. To meet the requirements of telecommunications providers, the operating system must provide high availability and serviceability tools and middleware.

Of course, high availability requirements are not limited to communications, when 99.9999% uptime is becoming a standard requirement of aerospace and defense for mission-critical systems that guard against failure. The need for high availability extends to many enterprise segments to minimize planned downtime and eliminate unplanned downtime.
These reliability characteristics are built into our own CGX product.
However, MontaVista is also well equipped to support you on any other Linux baseline, such of vanilla Yocto or any other chosen baseline, and bring in our Carrier-Grade DNA with us.
Security
Certainly for IoT, security plays a critical role. Perhaps even more than usual since the potential impact of breaches and the unforeseen implications of connecting legacy devices to today's network infrastructure.
Because we understand the critical role an operating system plays in fulfilling security requirements for such systems, MontaVista continues to enhance the security of Carrier Grade Linux.
Our Linux offers the CGX Security profile which supports features like Secure Boot, ASLR and Security-Enhanced Linux (SELinux), which allows United States Department of Defense-style mandatory access controls (MAC). We also take guidance from world-leading guidelines, such as Security Technology Implementation Guide (STIG) and the Common Criteria Operation System Protection Profile (OSPP) to understand how best pre-enable your products for secure operation.
To support secure processing, the MontaVista CGX Security profile can be customized to enable secure gateway partitions, utilizing an ARM TrustZone® enabled secure world environment. This offers secure boot, applications including certificate management, secure firmware upgrades, and secure data storage.
There is no substitute for custom-fit solutions however, and for this purpose MontaVista is also available to provide similar customizations on other Linux baselines or even better to further enhance the CGX product to fit your specific needs in your program.
Please read more about our products and examine our collateral relevant for the IoT market. We would love to discuss your specific use cases. Get in touch by sending a Contact Us request or email us at sales@mvista.com.