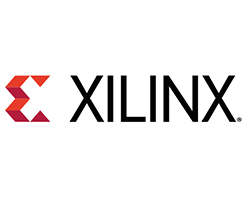 Xilinx
Xilinx is the inventor of the FPGA, programmable SoCs, and now, the ACAP. Our highly-flexible programmable silicon, enabled by a suite of advanced software and tools, drives rapid innovation across a wide span of industries and technologies - from consumer to cars to the cloud. Xilinx delivers the most dynamic processing technology in the industry, enabling rapid innovation with its adaptable, intelligent computing.
Joint Solutions
MontaVista has partnered with Xilinx to offer optimized, smart and secure Linux operating system solutions for Xilinx-based devices, including SoCs such as the Zynq 7000, Zynq UltraScale+ MPSoC and Versal. The partnership goal is to provide MontaVista's Carrier Grade Edition (CGE) and Carrier Grade eXpress (CGX) Linux BSPs and solutions for Zync7000® All Programmable SOC and Zync UltraScale+ MPSoC ARM CPU platforms, supported by Xilinx PetaLinux tools.
A key differentiator for MontaVista CGX on the Xilinx platforms is that it provides a seamless solution to convert a PetaLinux-based development process to a Carrier-Grade platform, including commercial-grade support and long-term maintenance, possibly on a frozen product branch.
Please see more information about our CGX product here
These cooperative solutions can be deployed; for example, on the Industrial IoT, Video Everywhere and 5G network market. The future equipment will benefit from high performance, lower cost and power consumption Xilinx hardware and a secure, maintained and supported Linux platform from MontaVista's CGE and CGX with multi-core virtualization advanced solution options.
Contact Information
Xilinx, Inc. Headquarters
2100 Logic Drive
San Jose, CA 95124
U.S.A.
Tel: (408) 559-7778
Fax: (408) 559-7114
Board Support & SPEED BSPs
Become a speed partner