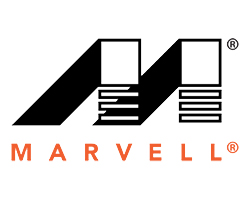 Marvell Technology Group
Marvell first revolutionized the digital storage industry by moving information at speeds never thought possible. Today, that same breakthrough innovation remains at the heart of the company's storage, processing, networking, security and connectivity solutions. With leading intellectual property and deep system-level knowledge, Marvell's semiconductor solutions continue to transform the enterprise, cloud, automotive, industrial and consumer markets.
Joint Solutions
MontaVista has partnered with Marvell to offer optimized Carrier Grade Edition (CGE) Linux and Carrier Grade eXpress (CGX) Linux operating systems for Marvell Armada A385, 3700, 70xx and 80xx ARM CPU based platforms. With the acquisition of Cavium, MontaVista CGX is also optimizated for the OCTEON II, OCTEON III, and OCTEON TX families. As a SPEED ® Partner, next generation use cases like control plane cards, edge Gateways, and NAS applications will benefit from versatile Marvell hardware and the rich MontaVista Linux platform with multi-core virtualization and real-time performance.
Contact Information
Marvell Technology Group
5488 Marvell Lane
Santa Clara, CA 95054
Telephone: +1-408-222-2500
Website: www.marvell.com
Board Support & SPEED BSPs
Become a speed partner