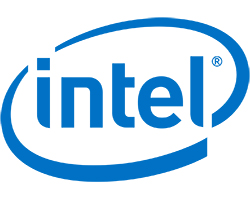 Intel
You may know us for our processors. But we do so much more. Intel invents at the boundaries of technology to make amazing experiences possible for business and society, and for every person on Earth.
Harnessing the capability of the cloud, the ubiquity of the Internet of Things, the latest advances in memory and programmable solutions, and the promise of always-on 5G connectivity, Intel is disrupting industries and solving global challenges. Leading on policy, diversity, inclusion, education and sustainability, we create value for our stockholders, customers, and sociey.
Joint Solutions
MontaVista has partnered with Intel to offer optimized Carrier Grade Edition (CGE) Linux and Carrier Grade eXpress (CGX) Linux operating systems for Intel's multicore Xeon and Atom processor families. As a SPEED ® Partner, next generation network infrastructure, wireless 5G, and Industrial IOT applications will benefit from cutting edge Intel hardware and the rich MontaVista Linux platform with multi-core virtualization and real-time performance.
Contact Information
2200 Mission College Blvd.
Santa Clara, California 95054
United States
Tel: +1 (408) 765-8080
Board Support & SPEED BSPs
Become a speed partner